Events
Find and post fashion and beauty related events.
Sparks Live: Autumn Style Event
September 8 @ 7:00 pm

-

8:00 pm

BST
AUTUMN EXCLUSIVE FOR SPARKS MEMBERS
Join us for an extraordinary Autumn first look event, in partnership with Stylist Magazine and hosted by Holly Willoughby, featuring expert style tips, outfit ideas, and the chance to win some fantastic prizes.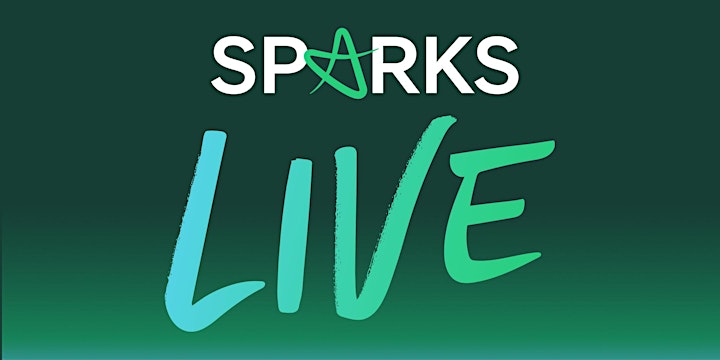 Sparks Live Catwalk Competition
About the competition
1. The promoter of this competition is Marks and Spencer plc, Waterside House, 35 North Wharf Road, London W2 1NW ("M&S").
2. M&S will process any personal data you provide in accordance with the General Data Protection Regulation and other applicable privacy laws. For more information, see the M&S Privacy Policy by clicking here or on our website marksandspencer.com.
3. By entering the competition you agree to the below terms and conditions, to be bound by the decisions of M&S and to receive email notifications from M&S in relation to the competition.
Entering the Competition
4. This competition is open only to permanent UK residents who are aged 18 or over. Employees (or their relatives) of the Marks and Spencer Group of Companies (or any other company and/or agency connected with this promotion) are not permitted to enter.
5. To enter, participants must upload a photograph of themselves in their favourite M&S outfit to Twitter/Instagram using the hashtag: #MyMarks
6. Participants are advised to take care when submitting an entry. Only correctly submitted entries will be accepted. For the avoidance of doubt, entries featuring spelling mistakes will be disqualified.
7. All entries must be the participant's own photograph and not copied. Eligible entries will be judged in accordance with these terms and conditions:
(a) Entries must not contain or refer to any third party brand and must not contain or reference to any third party names, logos and/or trademarks.
(b) The participant warrants and agrees that: (i) they shall not submit any content that is unlawful, criminal or fraudulent, or that M&S may deem to be in breach of any intellectual property, privacy, publicity or other rights, defamatory, dangerous, obscene, derogatory, violent, abusive, harassing, threatening, offensive, objectionable with respect to race, religion, origin or gender, not suitable for children, or otherwise unsuitable for publication; (ii) they shall obtain prior consent from any person or property owner that appears in the submitted entry; (iii) they shall obtain full prior consent from any person who has jointly created or has any rights in the submitted entry, to the uses and terms herein; (iv) their submitted entry shall not contain viruses or cause injury or harm to any person or entity; and (v) they shall comply with all applicable laws and regulations including without limitation, those governing copyright, content defamation, privacy, publicity and the access of use of others' computer or communication systems. Any entry that shows, displays and/or demonstrates any of the foregoing will not be accepted, and, if appropriate, will be forwarded to the relevant authorities.
8. If M&S at any time considers an entry is inappropriate and/or fails to comply with its social media guidelines, or that the entrant has otherwise failed to comply with these terms and conditions, it may disqualify the entry.
9. M&S will not reimburse any costs or expenses arising from the production and submission of the photograph.
10. By entering the competition participants confirm that they do not have a criminal record and consent to background checks being made on them by M&S.
11. Only one entry per person. No entries on behalf of third parties will be accepted.
12. The competition will start on 7th August 2021 at 00:01. Closing date for entries to this competition is 23:59 on 23rd August 2021. Entries outside of this time will not be considered.
The prize
13. One (1) Winner (as detailed below) shall win the chance to feature in an M&S Sparks Live catwalk event (the "Event") on 7th September 2021, have their hair and makeup done in preparation of the Event and to keep the outfit that they walk in during the Event.
14. There shall be one (1) Winner in total.
15. The Winner must be available: (i) to participate in filming for the M&S Sparks Live catwalk event between 08:00 at 18:00 on the 7th September 2021; and (ii) for a one hour briefing via video conference with M&S at least two weeks before the Event takes place.
Choosing the winner
16. An M&S panel (which shall include an independent judge) shall select one (1) participant who has submitted the most creative entry, as determined by the M&S panel in their sole discretion, from all the entries received as the winner of the competition (the "Winner").
17. The Winner shall be selected on 24th August 2021 from all valid entries received.
18. M&S will notify the Winner by Twitter or Facebook on 24th August 2021 and the Winner shall have until 23:59 on 25th August 2021 to accept the prize (the "Acceptance Date"). Should the Winner not accept the prize by the Acceptance Date the judges' second choice shall be the Winner and shall be notified by 26th August 2021.
General
19. M&S shall reimburse the Winner all reasonable travel and accommodation costs incurred by the Winner (up to a maximum value of £250) in connection with travel to and from the Event.
20. The prize is non-transferable, non-refundable and subject to availability. There is no cash alternative.
21. No purchase is necessary in order to enter the competition.
22. M&S' decision is final and binding and no correspondence will be entered into regarding the outcome of the competition.
23. No responsibility will be taken for late, lost, indecipherable or misdirected entries or for any failure of communication resulting from incorrectly supplied information.
24. M&S reserves the right to check the validity of any entry and the identity of any entrant or winner and to refuse entry or refuse giving the prize if M&S reasonably considers the entry and/or winner to be in breach of the terms and conditions.
25. If M&S at any time considers an entry is inappropriate and/or fails to comply with its social media guidelines, or that the entrant has otherwise failed to comply with these terms and conditions, it may disqualify the entry.
26. Prize details are correct at date of publication. M&S reserves the right to substitute any element of the prize with a prize of, what is in its opinion, a similar nature and/or value should any element of the prize become available for any reason.
27. M&S reserves the right at any time in its sole discretion to cancel, modify or supersede the competition if it believes, in its sole discretion, that the competition is not capable or is likely not to be capable of being conducted fairly or as specified within these terms and conditions due to events beyond its control (including, without limitation, a virus, a computer bug or unauthorised human intervention or any other cause beyond the reasonable control of M&S that could corrupt or affect the administration, security, impartiality or normal course of the competition).
28. Provision of this prize is subject to the Winner (a) signing a prize acceptance form and (b) accepting all terms and conditions of third parties involved in the prize (to be provided with the prize acceptance form).
29. The Winner may be required, subject to their consent, to take part in reasonable post-competition publicity for M&S which may include filming, photography or other recordings required by M&S or other third parties for publicity purposes and the winner agrees to the use of their personal data for such purposes. The Winner agrees to participate in interviews with M&S or other third parties before and after the M&S Sparks Live catwalk event which may subsequently be published on M&S social media and marketing communication.
30. The entrant agrees to assign all copyright and intellectual property developed during this competition and in performance of the prize, including the submission of the photograph, exclusively to M&S, and the entrant shall enter into a contract with M&S on agreed terms. Entries cannot be returned.
31. The Winner's name and county will be available by sending a stamped addressed envelope within one month of the result to Rhys Glover], Marks and Spencer plc, Waterside House, 35 North Wharf Road, London, W2 1NW.
32. Nothing in these terms and conditions shall limit in any way M&S' liability for death or personal injury caused by its negligence. Subject to that, M&S shall have no liability for any delay and/or failure to perform any obligation to the winner or other entrant that is caused by: (a) technical problems of any kind which may limit or prevent any person's participation in the competition; (b)any loss or damage arising from or in connection with the allocation of the prize; (c) any act or omission of any third party; or (d) any other events beyond M&S' control that may cause the competition to be disrupted or corrupted or may lead to loss of the prize.
33. If any of these terms and conditions is found by a court or regulator to be invalid or unenforceable the other provisions shall continue to apply.
34. The promotion shall be governed by the laws of England and Wales.
© 2021 Marks and Spencer plc.